Stories of young people overcoming low confidence
Read three case studies and find out how our Careers Adviser's helped these young people progress and overcome barriers around low confidence.
Overcoming barriers of confidence and self-esteem for three young people
The work we do helping young people involves a whole lot more than finding new training opportunities and job vacancies. There are any number of barriers that may prevent a young person from engaging with work, training or learning and low confidence is a common one.
Our focus begins with the young person and their wellbeing. What circumstances are causing them to struggle with low confidence? Is there a reason their confidence has been knocked? We start by finding out the answers to questions such as these.
Once we understand the unique challenges presenting a young person, we can put in place practical support to help them overcome them. Hear these five stories of young people our Careers Advisers have worked with to overcome low confidence and self-esteem.
Amara's story
Growing trust and self-esteem over two years
Amara was very anxious and would only leave the house for Child and Adolescent Mental Health Services (CAMHS) appointments with her dad. Our Careers Adviser (CA) worked with the family for two years, building trust and confidence with our service.
She achieved excellent GCSE grades and after a joint face-to-face meeting with the CAMHS worker, the CA started to build rapport with Amara and her dad.
Amara didn't feel ready to attend college but said that she would consider voluntary work to build her confidence, so the CA arranged and accompanied Amara to an interview with a charity shop in Holmfirth.
The employer wanted more from Amara than she could initially offer in terms of dealing with customers, and Amara decided it wasn't for her. The CA assured Amara that she had done well at the interview and encouraged her not to give up.
Another interview was arranged at a different charity shop and the CA accompanied the Amara again. She was more comfortable throughout the interview this time and chatted openly with the manager.
Amara was happy to be offered the job and was included in the rota shifts at the shop. She has now started a voluntary position at the local charity which has been a big step for her and a great opportunity to improve her confidence and self-esteem.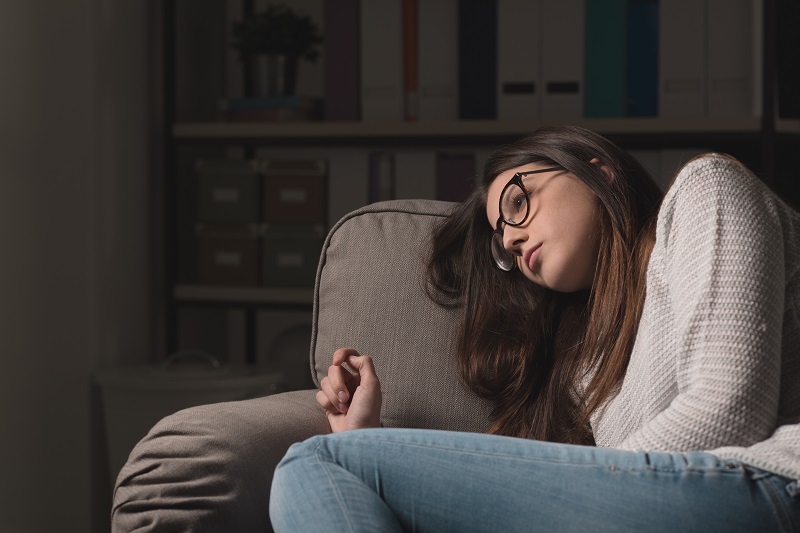 Dan's story
Repairing knocked confidence and getting back into work
Dan lost his job in scaffolding was struggling to find work. Dan was suffering from anxiety and had lost confidence and became vulnerable to criminal exploitation.
He felt uncomfortable contacting employers, so the CA supported him in phoning various scaffolding employers in the Kirklees and Calderdale areas.
A local company confirmed they would be happy to give Dan a trial. He started with the employer and the company are currently identifying training opportunities he can undertake specific to this industry, including the CISRS scaffolding card.
The family reported that Dan gaining employment has drastically improved his mental health, improved the relationship with family members in the household, and reduced the risk of him becoming involved in criminality. Dan's family said:
"You have been brilliant at supporting our son and doing your best to help him in gaining employment. You have made such a big difference to our son's life and it's so good to see him regaining his confidence and having a purpose again. Thanks so much for everything."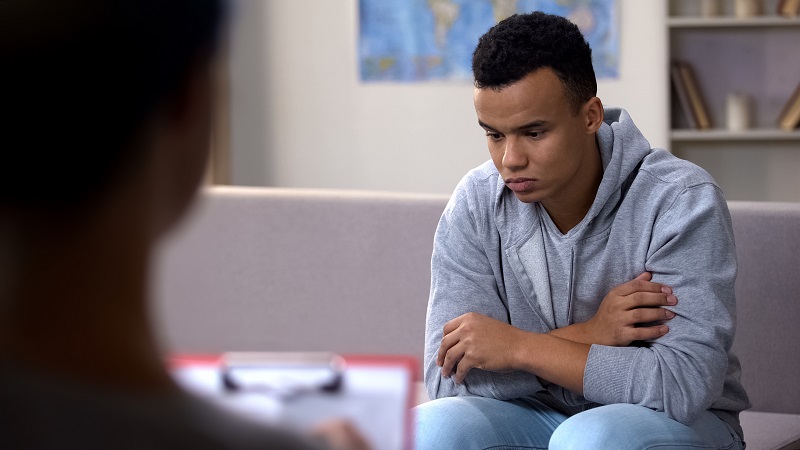 Mo's story
Building confidence through exploring options and training
Mo was originally signed up for a L1 in plumbing but did not attend. He didn't feel it was right option for him and instead he found work loading vans on night shifts.
Mo and his CA spoke about why he didn't feel plumbing was for him and discussed his long-term goals – he wanted to run his own business letting properties and housing.
A barrier for Mo was his IT skills and he struggled to research and look for courses and opportunities online. This approach was holding him back because he would find a course of interest, try to apply online, and then get frustrated and give up.
The CA did this together with Mo on his computer and talked him through each stage. He applied for a business course at Kirklees College and he was accepted.
Unfortunately, Mo changed his mind last minute due to some people he knew at the Kirklees campus he felt would distract him from his work. At this stage, the same course at nearby Huddersfield Centre was unfortunately full.
Together they then explored the issue of working with others you don't get along with, and how to overcome these barriers and concentrate on your own work. Mo then wanted to take another look at apprenticeships.
They discussed the work involved in an apprenticeship and the fact that Mo hadn't been in education for a while. They agreed this adjustment was perhaps why Mo hadn't attended previously and had changed his mind a few times.
The CA suggested the Prince's Trust team programme as an approach to bridge the gap between himself now and getting some extra confidence to go into work or apprenticeships. Mo attended the open day and, following this, enrolled onto the course.
Mo is enjoying the programme and the hope is that it will give him some extra confidence. The course is a chance for Mo to enhance his IT and job search skills, work with new people and prepare him to progress in the future.
We hope these stories have demonstrated that, for every young person, there are ways to build their confidence over time. The first step is identifying the barriers and circumstances that are contributing to low confidence and taking steps to address them.
Gaining confidence doesn't happen overnight and, as these stories show, there may be several steps taken before a person finds their right track. This is part of the process and having the right support in place makes it possible for young people to move forward.
If you'd like to find out more about our work with young people, get in touch with us on 01484 242000 or email enquiries@ckcareers.co.uk.