Empowering adults - five stories of success
Every year we deliver over 10,000 interventions with individuals of all ages. We empower adults and young people to make informed decisions about their careers and to support them in taking the steps needed to get there.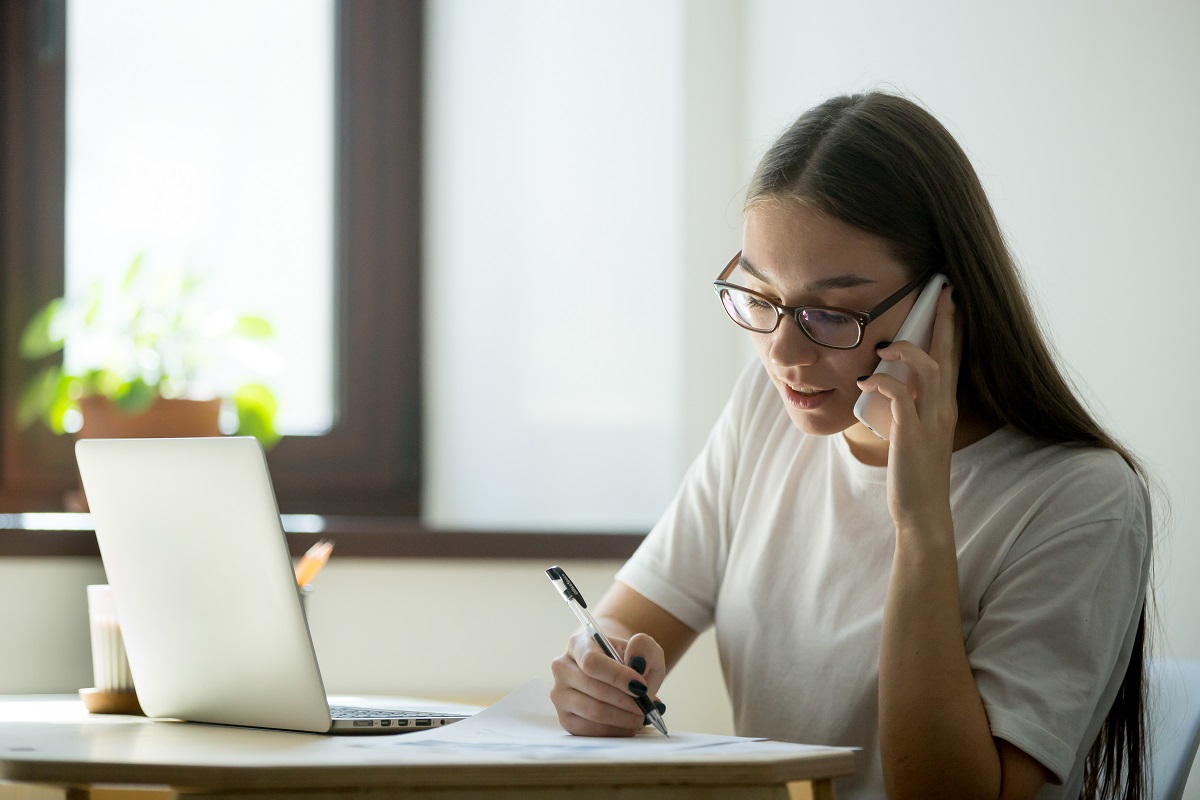 Our adult services include:
Careers guidance
Informed career choice / career decision making
Aligning choices with local and regional labour markets
Career exploration and awareness
Self-assessment and transferable skills
Positive career progression pathways
Employability provisions
Job application support
Creating or improving your CV
Basic skills training awareness
Employability skills
Overcoming mental well-being barriers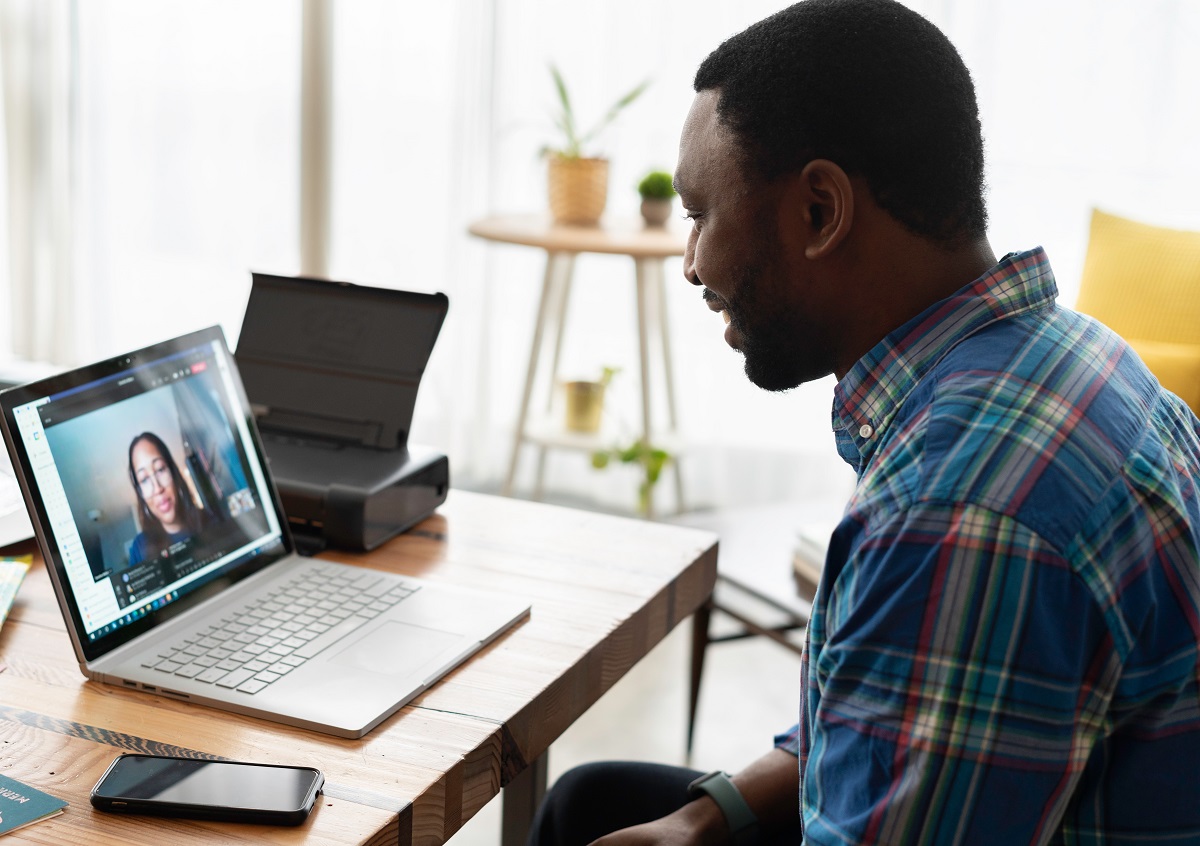 A personalised approach
We have a track record of success throughout our adult programme, with high engagement and some fantastic results achieved for individuals we've connected with.
Our success rate is down to the flexibility of our provision, which is driven by the needs of the participant. We quickly drill-down and identify the unique barriers facing each individual and offer a personalised action plan to overcome them.
Without the confines of a structured process, we can tailor the process to the individual and their needs. We work with them to identify realistic opportunities and set achievable objectives. Our approach can be followed by anyone, whether they are 18 or 80!
See some of the success stories:
Sharon's story
Sharon is 64 and lives in Huddersfield. She needed help finding work and did not have a CV as she had never needed one before. Sharon has very limited IT skills, no access to a computer and was unable to type up or collate a CV.
Help with CV writing
Our careers adviser, Samina, helped Sharon to collate and type up a CV during their session. Together they carried out a job search on Indeed and identified the perfect job for Sharon, working in a kitchen at a local hotel.
Samina assisted Sharon in contacting the employer, emailing over the CV, and arranging an interview. They discussed some interview questions and possible answers in preparation. Sharon attended the interview and was offered the role to start immediately.
Finding the perfect role
Sharon now has her ideal job as a cook at a local hotel!
Sharon had this to say about her experience working with Samina:
"Thank you so much, you have actually given me some hope. I felt like I was all on my own looking for work and not getting anywhere. But you have done so much today, and I've found a job that I really want!"
Tasbiyah's story
Tasbiyah is 20 and from Dewsbury. Tasbiyah had completed qualifications in the childcare sector but had decided this was not for her. She wanted a career change but wasn't sure of her options. She also needed support with gaining a level 2 qualification in English.
Searching for the right fit
Tasbiyah had considered jobs in admin, accountancy and call centres, but was not sure which path to pursue. In her meeting with her careers adviser, Tasbiyah discussed different career options and completed a personality quiz to identify Tasbiyahs personality type.
The results showed that Tasbiyah is well matched to jobs in business, admin and accounts, and together they looked at roles and entry requirements for these sectors. The careers adviser discussed Tasbiyah's CV and how it needed to be tailored to different job sectors when applying for work. They explored various job searching routes including online websites, social media and approaching local employers.
The careers adviser identified a local training provider that could offer Level 2 Qualifications in Functional Skills (English).
Gaining the relevant experience
Tasbiyah has managed to find a job working in a call centre, where she can also develop her administrative skills. She contacted the local training provider to start her English qualification and this is on hold. Tasbiyah is really enjoying the job and is gaining lots of valuable experience, skills and knowledge in this sector.
Tasbiyah was really pleased with the support she received:
"Thank you so much for all the help you've given me, it means a lot!"
Aveya's story
Aveya is 38 and lives in Huddersfield. Our careers adviser met her while taking part in a Reading Friends course at her daughter's school. Aveya is a qualified solicitor but has not worked for 8 years as she is taking time out to care for her children.
Aveya did not feel ready to go back to work yet. She explained her confidence was low, and that she was dreading returning to the workplace. Her career's adviser discussed why she might be feeling so much dread at the thought of going back to work.
Fears around a career change
One of the biggest reasons that came up was that she hated her job as a solicitor. It turned out that she has always wanted to be a teacher, but she thought she would be seen as a failure if she gave up the law and felt that she was too old to re-train.
Reframing the fears and finding confidence
Her careers adviser suggested the Reading Friends course could lead to volunteering in the school. This would help with her confidence and give her valuable experience working with children should she decide to pursue teaching as a career.
The advice increased Aveya's confidence and gave her a clearer view of her future career path. Together, they reframed "failing as a solicitor" to "successful career changer" and challenged the idea that she was too old. Instead, they looked at the value a person with life experience can bring to teaching as a profession.
Aveya had this to say about the guidance:
"I really appreciated talking to someone who could help me reframe how I was feeling. I could see more clearly that I was not too old to change career, and that changing direction is a positive and realistic move."
Muhammad's story
Muhammad is 23 and from the Huddersfield area. He felt that his friends, who all work in engineering, had overtaken him in their career journeys and he wanted to fast track his own career to keep up with them.
Supporting an apprenticeship application
Our careers adviser offered to support him over the phone to complete an apprenticeship application. Together they talked through the questions about his skills, knowledge and experience. The careers adviser went over each question, asking Muhammad to relate each one to his own experiences, and to imagine himself in the role that he was applying for. Muhammad gave detailed answers and submitted a strong application.
Interview preparation
Muhammad was invited to interview, and he called his careers adviser to prepare for the interview. They scheduled an appointment and the adviser sent Muhammad an email with links to helpful research. The day before the interview, they went over the job specification again and discussed the research and how to put it into action.
Muhammad was offered a job with a fantastic starting salary of over £17,000 and given the option to take the advertised job or take it as an apprentice on a Level 3 Customer Service course, with progression to a Level 4 apprenticeship after 18 months.
Accepting the job
Muhammad called his adviser to discuss both options and they encouraged him to think about what he really wanted from the role – the experience or the Level 4 qualification. He took the advertised job and plans to do the Level 4 apprenticeship as CPD later on.
Muhammad said his careers adviser…
"Was a really helpful guide to understand this role better. Thank you, I could not have done it without you!"
Sara's story
Sara is 19 and from Dewsbury. Sara had recently finished her A Level studies and had changed her mind about pursuing higher education as she had not achieved her predicted grades. Sara was claiming Universal Credit at the time.
Sara expressed an interest in pursuing a Civil Service apprenticeship. Meeting with her careers adviser, they discussed her motivations, the decision-making process and her best hopes of establishing a future career within the Civil Service.
Preparing for the right apprenticeship
The adviser provided information on how to apply and the entry requirements for Level 3 and Level 4 Apprenticeship schemes. Shortly after registering, the pandemic began and the recruitment process for many apprenticeships was halted or ceased.
The career's adviser continued to provide support and guidance, helping Sara to understand and use the STAR method for interviews and applications. They reviewed and provided feedback on several applications and conducted numerous mock interviews.
Together, Sara and her adviser covered various possible competency-based interview questions to ensure she was prepared as possible, drawing links between previous education, relevant work placements and volunteering experiences.
They discussed transferrable skills and personal qualities and the similarities and differences of these. Sara researched how this resonates in the workplace, enabling her to understand how skills can be mirrored from education into the world of work.
Securing the interviews and succeeding
Sara secured interviews for apprenticeships for organisations including Irwin Mitchell and the Civil Service. But, due to COVID-19, the recruitment process was stopped. Instead, Sara decided to gain employment to enable her to gain valuable work experience and her adviser provided information regarding specific recruitment agencies for the Civil Service.
As a result, Sara secured a fixed term contract with HM Revenue and Customs as a Clerical Officer. Sara remained in contact with her careers adviser and has since secured an Apprenticeship in the Department for Transport.
Sara was really pleased and had this to say:
"Thank you so much for all the help and support you gave me this past year and all throughout Covid-19 as I have now gained the relevant work experience and managed to secure a Civil Service apprenticeship with the Department for Transport!"
Are you an adult looking for careers support? Or do you know someone who is? Please contact Charlotte Wood, Adult Careers Team Manager on 01484 242200 or enquiries@ckcareers.co.uk for more information on how to get started.