National Endorsement for the C+K Careers Primary Award
C+K is the first provider in the country to receive National Endorsement by the Quality in Careers Consortium, for our primary careers award.
Back in June 2021, the Quality in Careers Consortium set out to recognise and celebrate excellence in children's careers education and support in primary schools. The Consortium offered the opportunity for awarding bodies to receive "National Endorsement" for an award for careers education in primary schools.
C+K responded, putting forward our Quality Award for careers education in primary and middle schools, the C+K Primary Award. We are pleased to be the first provider in the country to receive national endorsement.
Martin Green, Chief Executive of C+K said:
"To be recognised as the first Awarding Body for National Endorsement by the Quality in Careers Consortium is testimony to the expertise and professionalism of the C+K team. It is a fantastic achievement, and we are very proud of it."
What is the C+K Primary Award?
C+K are a licensed awarding body for the national CEIAG quality award - the Quality in Careers Standard. The award for quality in careers is something we've offered to secondary schools and colleges since 1999.
The purpose of the award is to recognise excellence in careers education and support continuous improvement and innovation. We have worked with primary schools since 2002 and understand the value of teaching young people about careers early on. Our experience working with primary aged children led us to write and implement our primary and middle school framework in 2017.
Since our pilot project with Humber primary schools, we have seen fantastic results and so many inspiring and creative approaches. We have 7 current award holders, including 2 middle schools, and there are 23 schools actively working towards our standard. Once achieved, our award is valid for 3 years.
What's the value of the award for primary and middle schools?
The framework provides a simple process for schools to align with 8 national endorsement criteria, with bespoke support from our consultants. Schools that have been through the process have seen a range of benefits, including:
• Raising aspirations among pupils
• Increased awareness of different job roles and options
• More pupils considering university
• Pupils' development of key employability skills
• Improved academic performance
• Pupils' increased ability to challenge stereotypes
• Establishing a whole school approach to careers
• Improving staff awareness and knowledge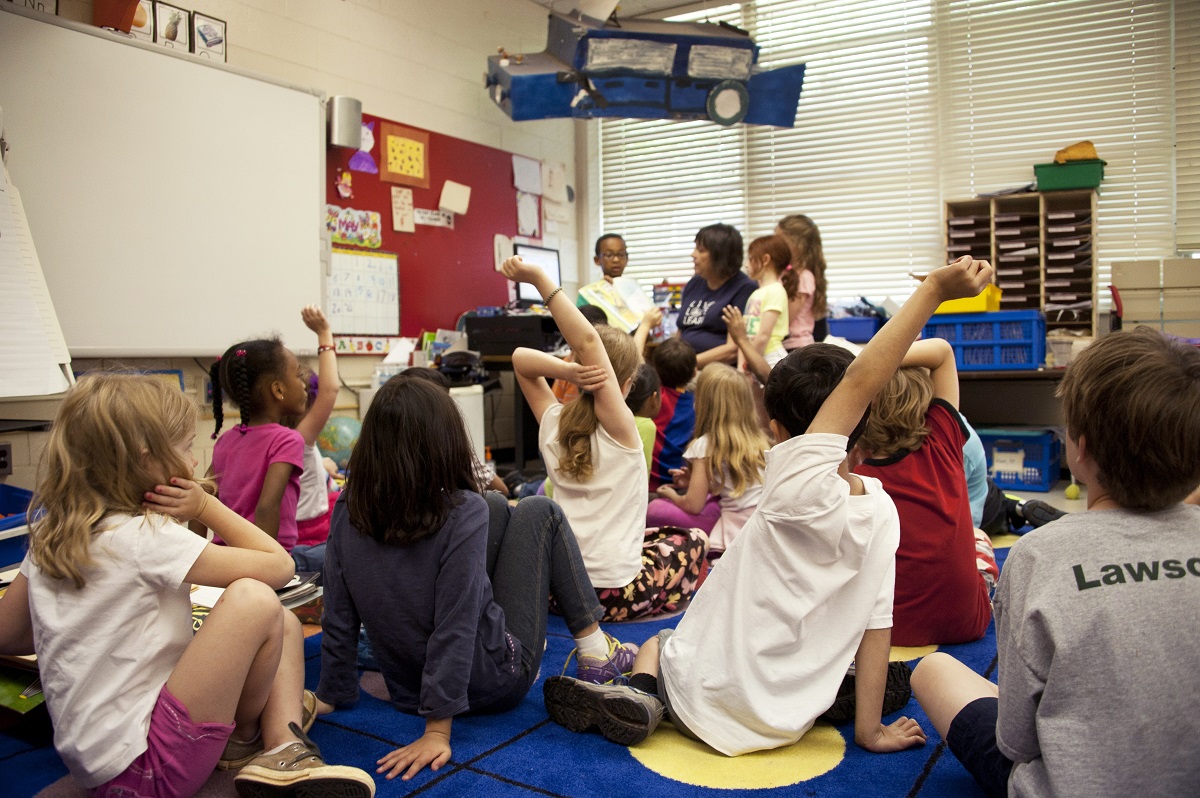 "I learnt we can be who we want to be."
This statement from a year 5 pupil summarises the far-reaching benefits of the award framework. If we can collectively inspire younger children, we increase the likelihood that they go on to secondary school and further education with confidence in their potential.
Providing an early careers education helps to lessen the impact of the restrictive stereotypes that children are exposed to within wider society from a young age.
"Children are much more ready to challenge stereotypes and identify them. We have an even better awareness of the skills we want children to develop when planning our curriculum offer. When we started the process, we wanted to demonstrate a commitment to the development of the 'whole person', which we think we are closer to achieving now."
Careers Leader, Primary School

What does endorsement mean for our Primary Award?
Being selected first for endorsement provides us with valuable confirmation that our approach is aligned with national aims for careers education. It displays our commitment to innovation and creativity in approaches to pupils' careers education and support.
National endorsement by the Quality in Careers Consortium promotes consistency between different awarding bodies in the quality criteria they use and helps to improve public confidence in their primary school careers teaching.

Our endorsement is just the start, and future endorsements for award bodies across the country will continue to improve quality standards. The aim is a collective of like-minded bodies, primary schools, and partners, sharing creative approaches to pupils' careers education and support. This will not only support young people but improve public understanding of the benefits of beginning careers education early on.
"The sooner we can get young people thinking about their futures, the better. The primary schools we have seen through our project have done some amazing things and are so very creative."
Careers Hub Lead

Comments from other Careers Leaders show how worthwhile and meaningful the project has been. They cited the smooth process and recommended the award to other primary schools. Another Careers Leader said:
"I feel more confident. I've always been passionate about careers but now other staff feel this too. It's no longer separate but careers education is embedded in what staff do and they know why it's important."

We're proud to have our award recognised first and feel optimistic about what this means for primary and middle school age children across the country. The more education professionals can work together to deliver high quality careers education, the better the outlook for the next generation.
Would you like to find out more about the C+K Careers Primary Award? Or get involved? Contact us on enquiries@ckcareers.co.uk or 01484 242000.