Successful interventions - stories from our NEET team
Last month we published our Q2 Quarterly Monitoring Report 2021/22 (July-September) for Calderdale Council and Kirklees Council, looking at the number of young people who are NEET across both areas.
We are still seeing the impact of the Covid-19 pandemic in terms of reduced employment and training opportunities. The impact of this is, combined with the transitional period of summer, has seen more young people who are NEET both locally and nationally.
Aside from these factors, there are a great many barriers and circumstances which put young people at risk of becoming NEET, including:
They are without GCSE Grade 4 English and/or maths
They have no qualifications above Level 2
They have SEN (special educational needs) support needs
They have an EHCP (education, health and care plan)
They are known to the Youth Justice Service
They are 'looked after children'
They are a care leaver
They had a 'disruptive education'
Some challenges facing NEET young people cannot be easily solved by a call or single careers meeting. Applying a multi-agency approach including regular conversations, meetings and support has allowed us to identify and deal with potential problems more effectively.
In the last quarter, our team of careers advisers and professionals facilitated over 4,000 interactions with vulnerable young people. These interventions have led to many successful next steps. We have pulled out some of the stories from the report.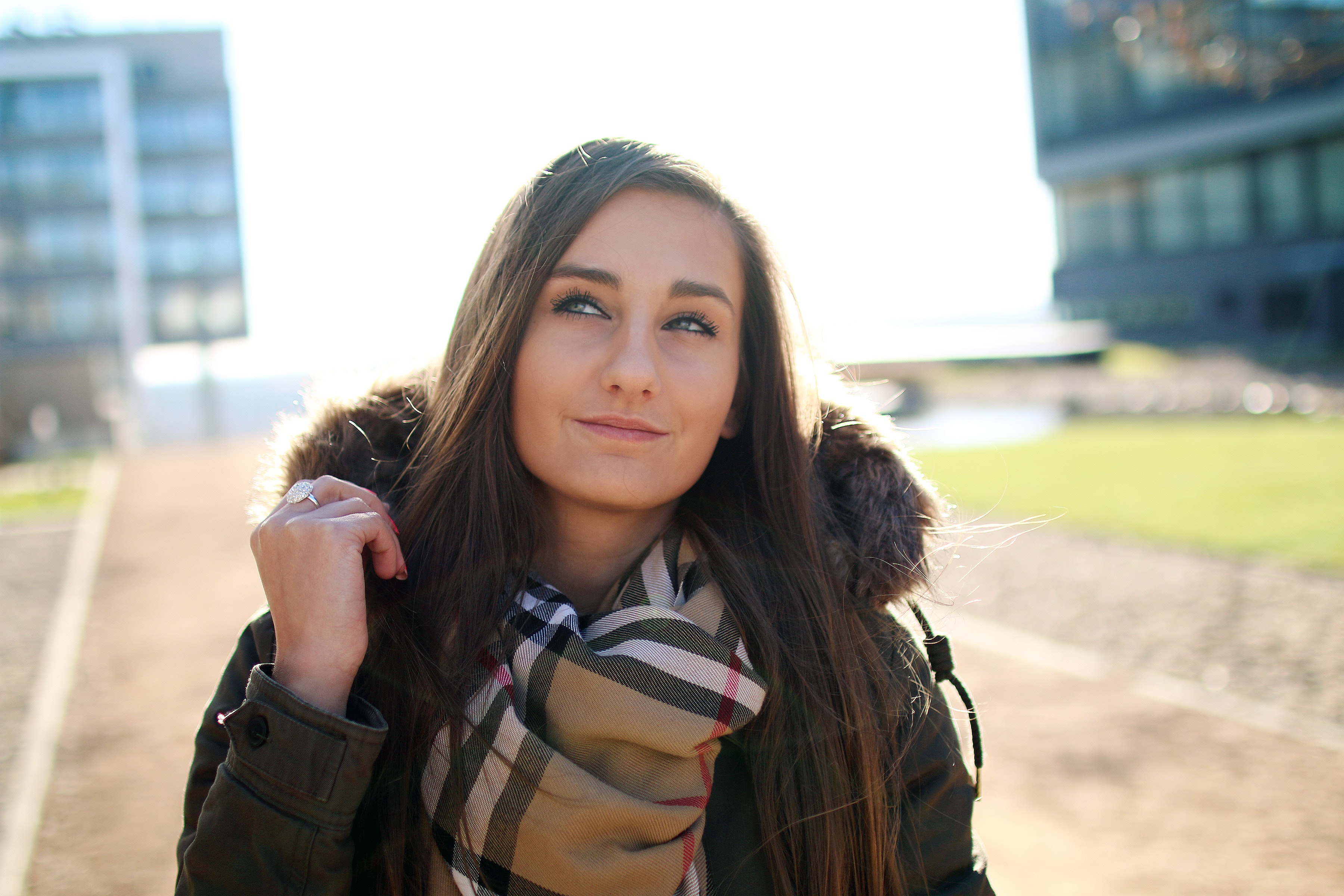 Success studies from our NEET team:
Leah's story
Providing intense support to enable college enrolment
With an attendance record of 4.8%, Leah had not been in school for the majority of KS4. She was classed as being at risk of Child sexual exploitation (CSE) and Child criminal exploitation (CCE).
It was difficult to contact Leah by phone and email. We carried out a home visit and finally managed to build a relationship to support her. Though Leah had negative experiences of school, she was keen to do something with her life.
She had applied to an out of town college for a beauty course. Leah had chosen the area for a fresh start and was keen to find a part-time job. We started by making a CV, advising her on how to find roles, and sending her vacancies of interest.
When college enrolment came around, Leah missed her induction as she was having doubts about the course. We explored other options she was interested in.
We discussed the career prospects and the type of work environment. Leah felt this would be good for her as it wouldn't be too stressful or busy. We enquired with the college about the possibility of her doing this course without GCSEs. We were informed there was a possibility that she could re-sit GCSEs alongside the course. As Leah did not feel confident going back to the college to enrol alone, so went with a C+K adviser.
Leah met the tutor who reassured her that many students had progressed into employment from this course the following year. The tutor reassured her that she would get a lot of support and she was given her timetable starting the following day.
Without us going with her to enrol on the new course, she would not have been able to navigate around the college and find the relevant people.
Leah has now started on her course and has informed us that she is getting extra support as she initially found the groups too big. She is feeling positive about staying in education and we will keep in touch so she knows we are there if she does have any problems.
Ben's story
Channelling a passion for sport, despite anxiety
Ben is currently NEET. He is home educated due to his anxiety and did not access any formal qualifications but did a lot of other activities.
He has an interest in martial arts and regularly attends a gym. He also works part time and leads sessions for children at his club.
It took a lot of time before ben was happy to speak to the careers adviser over the phone due to his anxiety. By building up a relationship first with mum, then Ben, the adviser was able to engage him to discuss his plans.
He was not willing to return to full-time learning due to his anxiety. He likes to be busy and has a passion for fitness. The adviser discussed work-based options and Ben liked the idea of progressing onto an apprenticeship as a fitness instructor or personal trainer.
We helped him to search for suitable vacancies, helping him to put together a CV and speculative letter which he handed out to local gyms. He applied for a couple of vacancies on the National Apprenticeship Service.
By the end of summer, Ben still had not been successful in finding an apprenticeship. The adviser explored a backup plan of traineeships to gain experience with an employer which could hopefully turn into an apprenticeship at the end of the 8-week programme. A meeting was arranged with a local training provider, who are looking for a placement for him.
Aliyah's story
Support to keep going and finally secure a place
Aliyah was a 2020 school leaver who had been home educated. Post 16, she had gone to an out of town training provider and achieved a Level 1 in Motor Vehicle Repair on route to the level 2.
During the course, she found an apprenticeship and left the provider. Unfortunately, Aliyah had insufficient work experience and the employer had to let her go. The provider was unable to offer her a position back on the course as it was full.
Aliyah became NEET and needed support to look at other options but was still keen to pursue her chosen career in motor vehicle repair. Her careers adviser researched Level 2 Motor Vehicle courses and found something suitable at a local college.
The adviser sent her information about this and helped her put in an online application. Aliyah kept having doubts as to whether they would accept her on the course, due to her lack of qualifications, however, she was reassured by her adviser who kept in touch.
Aliyah was successful in getting a place and was able to retake her maths functional skills. She was extremely happy as she had been quite unsure and negative up to this point, thinking she would not get a place. However, with our support, she succeeded.
Bailey's story
Support to overcome barriers around gender identity
Bailey is a year 13 student experiencing additional barriers around their gender identity. As a result they were unable to maintain their attendance on a level 3 course.
Meetings with Bailey, their foster carer, and the Looked After Children (LAC) support worker were arranged in college to discuss support needs, and Bailey decided to go back onto the course.
The careers advisor liaised with the college to allocate support for Bailey with the changes they are going through regarding their gender identity. They were assigned a mentor to go to with any issues and said they felt a lot more at ease.
We helped Bailey to reapply, and they successfully enrolled on the course and have been attending since. The college has a good understanding of what they are going through and there is someone to talk to them when they are struggling.
Without the additional support, meetings, and liaison, Bailey would not have felt comfortable or confident reapplying for the course.
Zarah's story
Support to re-engage a family in learning
Zarah has an Education Health and Care plan (EHCP) and has been home educated since Year 8. The careers adviser has been working closely with the family during Year 11, liaising with providers such as the Opportunity Centre, Qube Learning, Kirklees College, PFA, and SENDACT.
After several visits and tasters, Zarah decided to try Kirklees College Foundation Learning, but only lasted a couple of days due to anxiety with the large numbers of other students.
With support from the adviser, Zarah went back to the Opportunity Centre. She was unable to do her preferred course in childcare as she couldn't access level 2. Her dad was concerned about her doing the level 1 course in ICT due to the largely male cohort.
However, after another visit, her dad felt happier as there were other girls on the course. Zarah has settled in well and after a few weeks, the adviser arranged to meet with dad, the tutor and support staff at the centre to clarify her support needs.
Zarah is achieving well, has passed her first assessment, and both she and her dad feel positive and confident about the future. It has been a great achievement for a family left feeling disengaged with the education system in the past.
Cameron's story
Support to find the right higher education place
Cameron decided he wanted to study at a north east University. The careers adviser worked with the engagement teams at the university and managed to get him a contextual offer that reduced the grades he needed to get in. Unfortunately, he didn't achieve the reduced target grades.
The adviser organised a meeting with the university admissions team to discuss this, but Cameron changed his mind about the course. After a series of interventions with Cameron, discussions commenced with Huddersfield University, and he was supported to obtain a course alongside suitable accommodation.
Every young person's journey is different
With every intervention, there are a unique set of circumstances and barriers which lead to the young person being at risk of becoming NEET. Addressing these barriers requires personalised guidance and dedicated support.
Throughout the next year, we will be exploring all the factors that contribute to making a young person NEET and how we can minimise them. Opportunities for education, training and employment should be made more accessible to every young person.
We want to demonstrate the benefits of championing equal opportunities. By sharing the stories of those that are NEET or are at risk of becoming NEET, we hope to show that it is possible to help every young person progress in the direction best for them.
Have these stories sparked your interest?
If you share our commitment to supporting young people and/or if you would like to be involved in our 'Equality of Opportunities' work, please get in touch with your C+K contact or email us enquiries@ckcareers.co.uk.