Advice for students after exams
The end of exams can bring lots of anxieties. Here's what to concentrate on and how to get through this tricky time.
The end of exams is a time of relief and relaxation for many students. But for others, the concerns around their performance and results don't disappear when the exams are over. Infact, without the structure of revision, many young people can feel overwhelmed by feelings of anxiousness and uncertainty around the future.
Whether a young person has finished their GCSEs, A levels or other qualifications, the apprehension of knowing what's next is tough. Here's some advice to help young people transition during this time.
How to get through the waiting period
Take a breath
You've just completed the most difficult period of your education – some people say their school exams are the most stressful thing they've done in their life! Give yourself some credit for getting through and relax. Sleep, unwind and get outside in the fresh air.
The exam period has put your mind under lots of additional pressure. You need a bit of time to look after yourself and get your energy back.
Enjoy yourself
While this period of waiting may seem like a frustrating limbo, treat it as a break. You can't control anything that happens now until you get your results back. Celebrate the end of the year, end of exams, and enjoy yourself! See friends and do the things you love without the stress of revision and deadlines hanging over you.
Have a routine
If you're not working or studying, the days can become quite listless. This is often when worries and anxious thoughts creep in. Create a routine to give your days a structure. You could build time into your day for exercise, chores, reading, and seeing friends.
Try something new
You are no longer tied to your revision, so why not give something new a go? You could try something like yoga, kickboxing, painting, sewing, or dancing? Whatever your preference, a new hobby can motivate you and provide gratification away from studying.
Chat to others
Your friends may be going through the same thing, and your teachers have seen many others in the same position as you. Parents and carers will likely have been through similar periods. When you're anxious and down on yourself, sharing these concerns with others can lighten the load and help you gain a new perspective.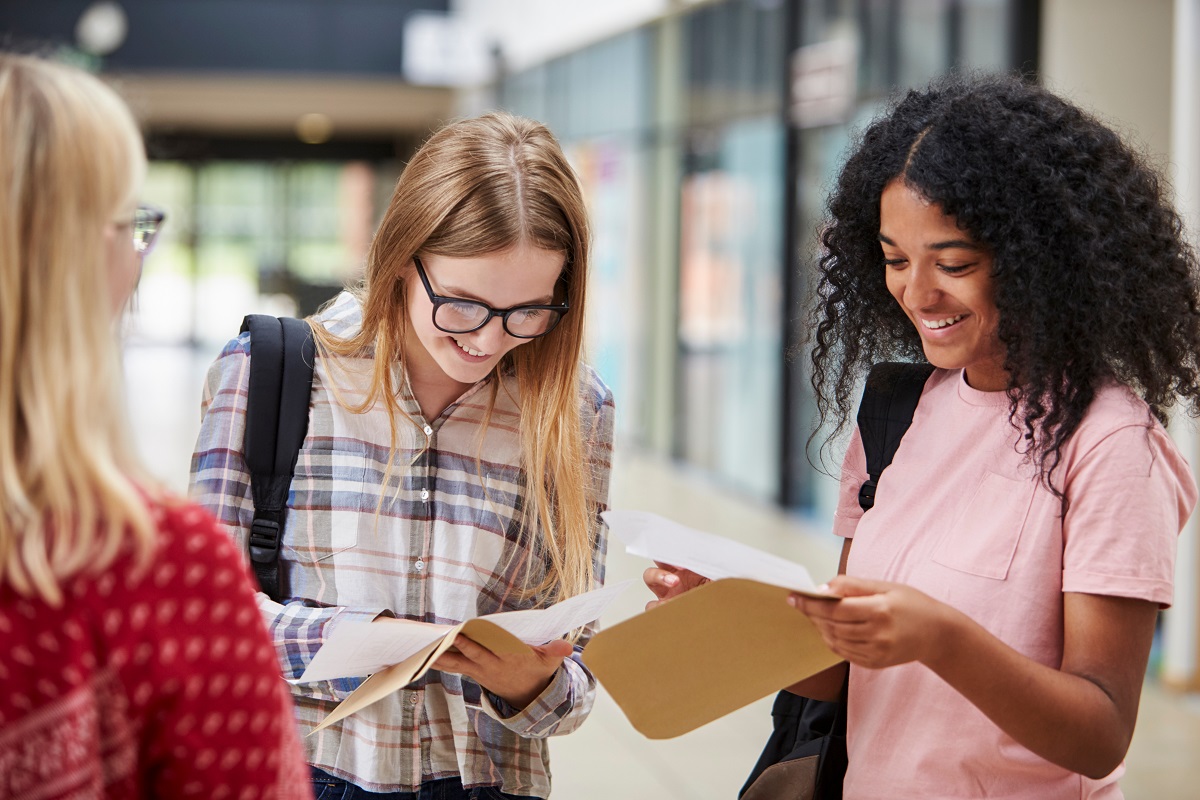 What happens when the results come back?
When someone doesn't get the results they wanted or need for their planned next step, it is more than disappointing. It can feel as though the life you had planned has been lost, and you have failed. The work put in feels like wasted efforts.
However, it's important to remember you are not a failure. There are options and there are many different routes to the same career. There's no rush to decide what's next and there is plenty of time to make informed decisions. Don't panic and punish yourself!
Consider the UCAS clearing system
If you or someone you know didn't get the qualification they needed to progress onto higher education, the UCAS clearing system is the place to turn. There is plenty of advice on getting a place at university with the grades you have achieved, and you can apply direct.
Look at other paths to the same role
If you haven't achieved the A levels you needed, there may be a college course you can do for the same career path. Apprenticeships are another way to learn a trade and get the starting role in your chosen area. Talk to school or a Careers Adviser about these options.
Consider remarks and resits
If you have missed your grades by a few points, it is possible to pay for an exam remark. In many cases, the second marking delivers a slightly different result. Be aware, this doesn't aways work in your favour, but if you are a couple of marks off the next grade, it can do.
For those students who are dead set on their next steps and need to achieve a particular grade(s), there are resits. Schools and colleges often offer flexible ways of resitting exams and modules, where you can work alongside your studies.
Think about your next steps
Not achieving your desired grades can throw a spanner in the works and cause you to rethink your options entirely. But this isn't necessarily a bad thing. It's rare for someone to know for certain what they want to do aged 16-18 and people often change their mind.
This may be an opportunity to consider your next steps and the explore other options possible with your current grades. You might find other courses of interest or decide to get some further work experience.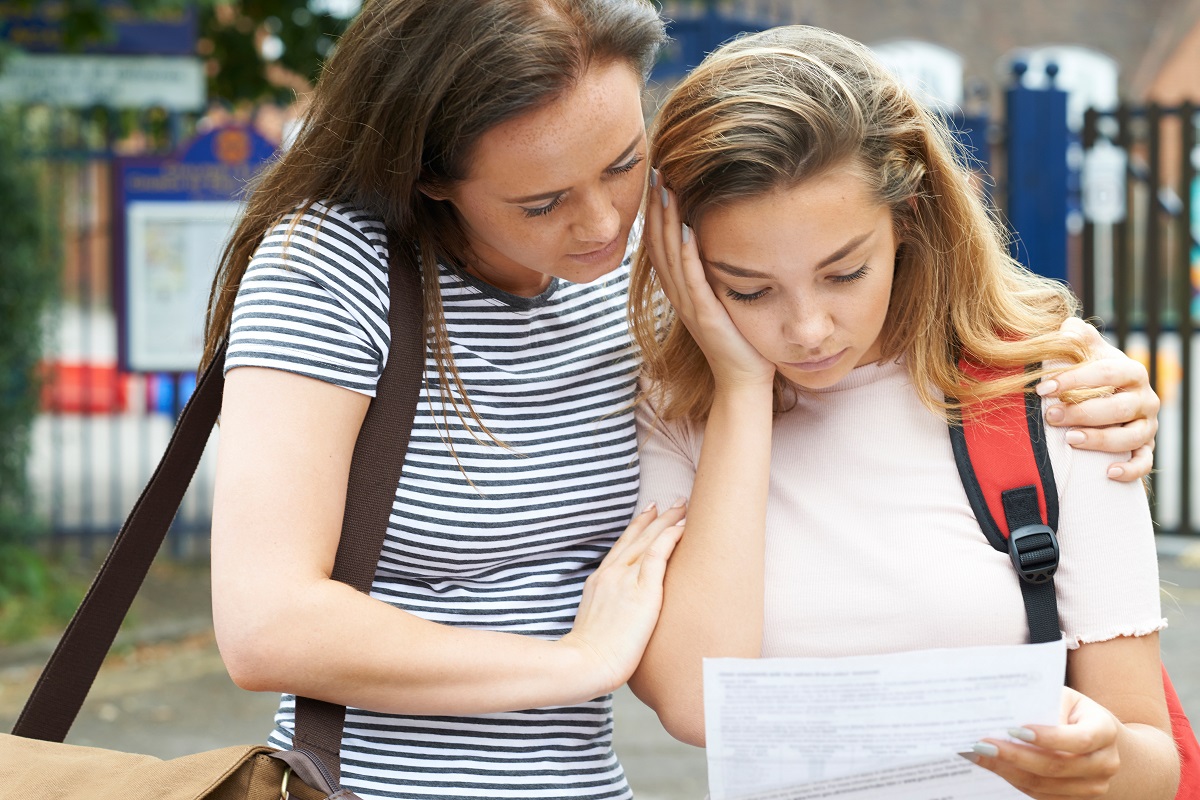 Remember – no outcome is a failure – it's part of the journey
When you really haven't done as well as you thought you would, it feels like a kick in the guts. You might question what studying and sitting exams was even for. Was it a complete waste of time? No!
Every step is part of the process and an opportunity to progress. You might learn from the mistakes you made during studying and perform better in the next exams. You might decide your chosen subjects weren't right for you and find others better matched to your skills. Perhaps you'll find an apprenticeship you didn't even know was an option. Whatever the next step is, you will be better prepared and understand more about what's right for you.
We hope you found this useful and reassuring. Are you or someone close to you looking for careers advice? Get in touch with us on 01484 242000 or email enquiries@ckcareers.co.uk.